CORONAVIRUS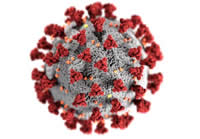 The Washington Travel Clinic is capable of testing for SARS-CoV-2 (coronavirus). The test consists of a a nasal or oral swab that is sent for processing at Quest Diagnostics.
Our fee for consultation and collection of the specimen is $100. The test itself will be billed to your insurance carrier by Quest Diagnostics. If you are uninsured, Quest will bill you for $95.
Click here for the Patient Fact Sheet concerning the test.
If you wish to be tested, please email us and include your telephone number, and we will call you promptly. We will assign a specific time for you to come in. We can usually test you the same day or the next day. To minimize the risk to other patients, please do not walk-in.