CORONAVIRUS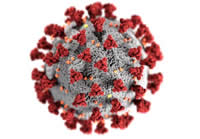 The Washington Travel Clinic is capable of testing for SARS-CoV-2 (coronavirus). The test consists of a nasal or oral swab that is sent for processing by PCR at Quest Diagnostics. Processing times average 3 to 4 days (these are estimates and are not guarantees). We can also test for prior exposure to the virus via a blood test for antibodies that is 100% sensitive and 99% specific.
There are office fees and lab fees.
Office fees:
Swab test only: $100.
Blood test only: $100
Swab and blood test: $135
Lab Fees:
The lab (Quest) will bill your insurance carrier for the test itself. If you are uninsured, Quest will bill you for $95 for the swab test and $55 for the blood test.
Click here for the Patient Fact Sheet concerning the swab test.
Click here to read about the antibody test.
If you wish to be tested, please make an appointment online.