Immigration Medical Examinations (para Español haga clic aqui)
The Washington Travel Clinic is approved to perform immigration medical examinations for individuals seeking permanent residency (Green Card) as required by the USCIS.
The medical examination includes an interview, a physical exam, a tuberculosis skin test, a blood test for syphilis and a urine test for gonorrhea. During the exam we review your vaccination record and any required vaccines can be administered during the same visit.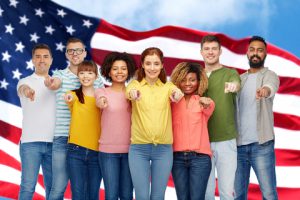 Because the tuberculosis skin test requires a reading, you need to return for a second visit 3 days later. By that time, the results of the other tests would be available. If your appointment is on Thursday, you can come in on Monday for a reading.
Upon your return visit, if all tests are normal and your vaccination record is complete, you will be given a completed I-693 form in a sealed envelope for USCIS, as well as a copy for your records.
The Washington Travel Clinic does not participate with any insurance carrier. The fee for the examination is $330 payable in cash, check or credit card. This fee includes the tuberculosis skin test, the syphilis blood test and the gonorrhea urine test. The fee does not include any additional tests that may be required based on the initial assessment. For example, a positive tuberculosis skin test requires a chest X-ray to be done and a positive syphilis blood test requires a second confirmatory blood test.
Vaccine prices are listed under the Pricing section. You do not have to receive vaccines from our clinic but you do need to show proof of having received the required vaccines. If you have insurance, we can provide you with a prescription so you can get your vaccines at a pharmacy that would bill your insurance. This way you would not have to pay for the vaccines.
Please do not hesitate to call us with questions. Appointments can be made online or by calling us at (202) 521-8120.
Preparing for your visit:
To avoid multiple visits and unnecessary vaccination costs, please bring in any vaccination records you have, including childhood vaccination records.
You do not need to fast before the exam. If you have a tendency to faint when your blood is drawn, drink plenty of fluids before coming in.
You do not need to bring in an I-693 form, but you do need to bring an official photo ID, such as a passport, a driver's license, or a state ID.